This weekend, Todd Geist and I took the train up from LA for a 33-hour code sprint and built the start of Worx, the next file for GoZync.
This is a great way to work and we got a ton done.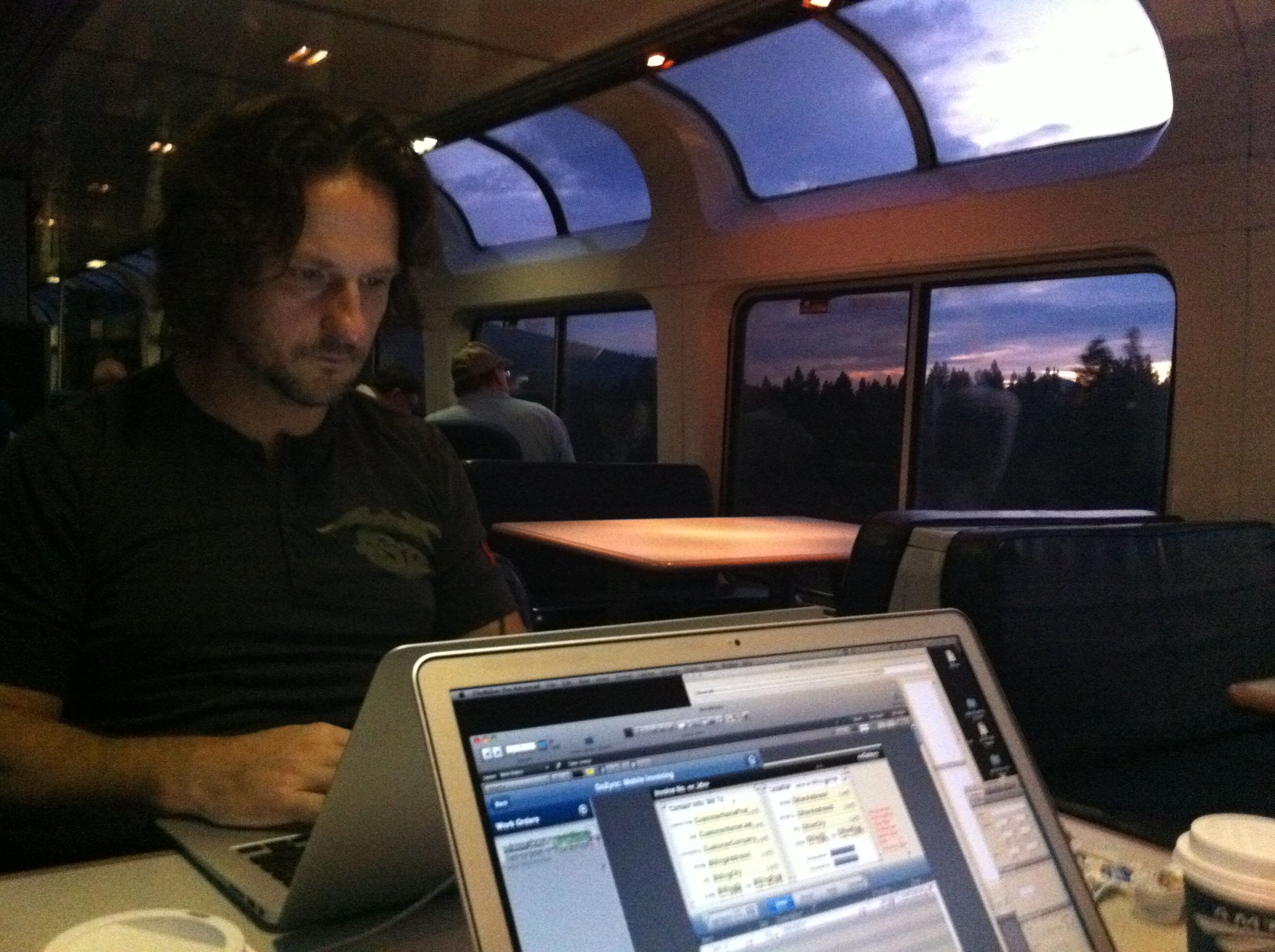 Worx is a work orders system for iPad: users in the office assign orders to technicians and those techs "zync" the orders down to their iPads before completing the orders. Orders come down with contact info, maps, and a serious items database capable of browsing and selecting from tens of thousands of items.
Here are some screenshots from the iPad side…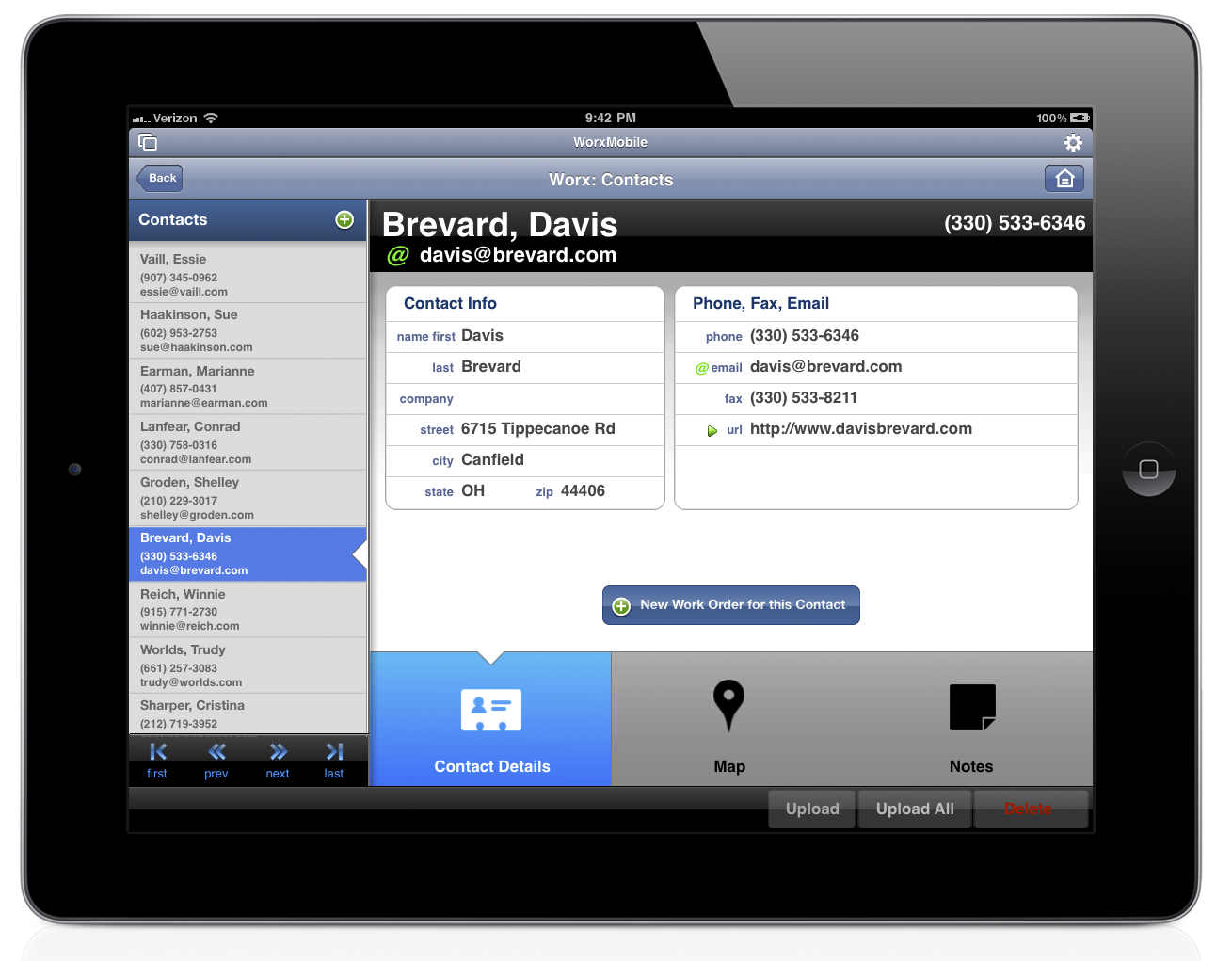 …and a short video of the office side showing the virtual list Todd created for our sidebar. Nice stuff.
[youtube=http://www.youtube.com/watch?v=8tfCrSiNuH0]
Worx will be available as a ready-to-go solution for GoZync that you can tie to your own hosted file or use on its own. More soon.