David Knight of Angel City Data has put out a great webinar for FileMaker on performance tuning your FileMaker Go solutions.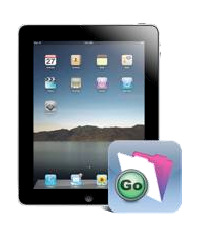 Needless to say, for "the ultimate performance" he endorses using the solution locally and syncing to the server using GoZync. (Thanks David!)
David also has a nice shout out to Jason Young's 2011 DevCon session on making FileMaker Server your super user.