Need an easy way to compare two projects on the calendar's gantt chart? Simply change the format of the calendar's project filter from a pop-up menu to checkboxes (shown in the left hand side bar below).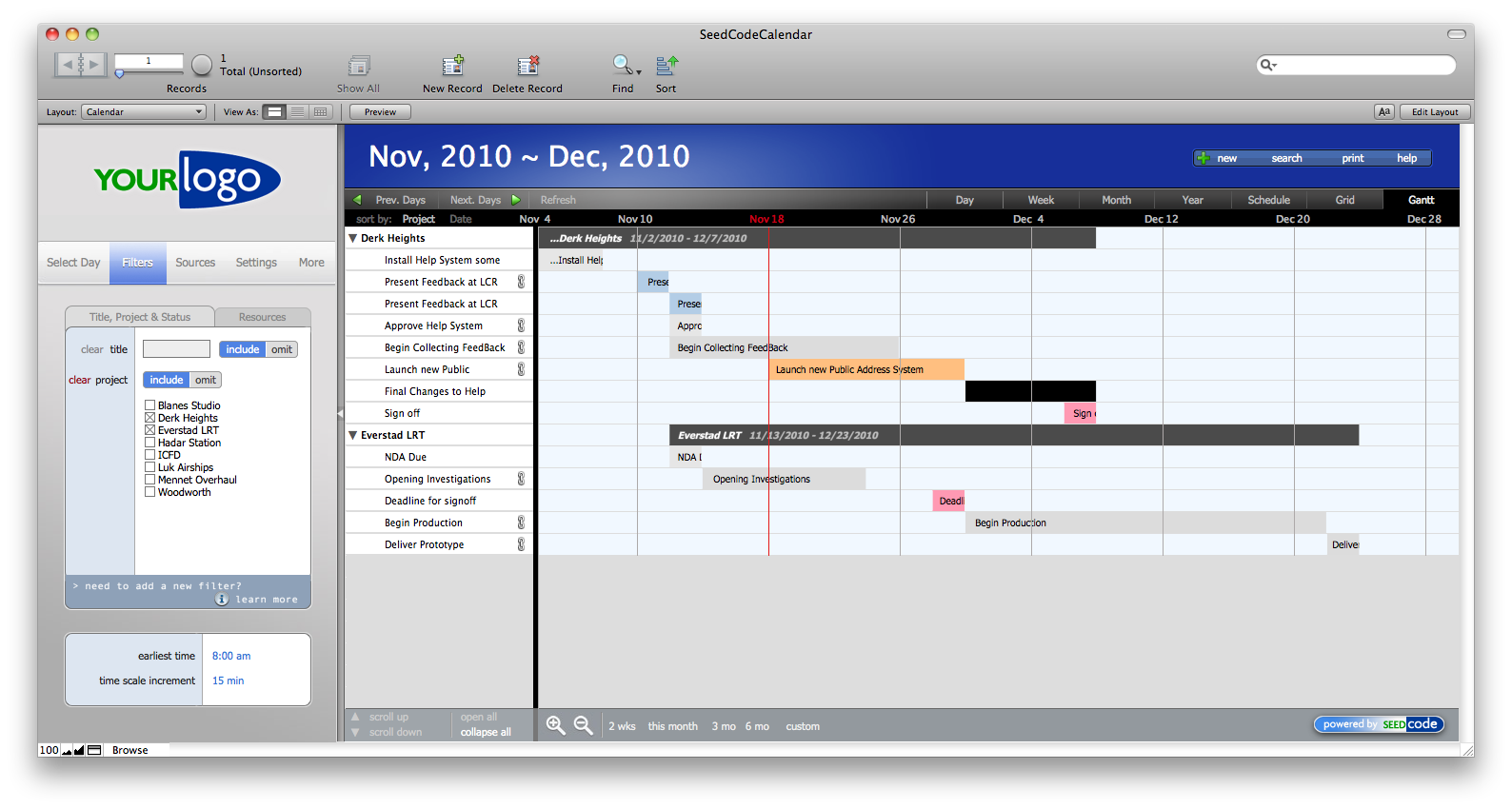 Of course if you have a ton of projects you'll probably want that value list to be "active" projects, or to create a portal to select projects from, but however you do it, the project filter supports return separated project IDs.
Note that the gantt chart will also restrict itself to projects within the visible date range, so if you just want to compare projects "going on now" you don't need to do a thing.