Just got this nice screen shot from one of our customers, Casa Buena, using FileMaker to manage vacation rentals in San Francisco. By syncing FileMaker Server to Google Calendar using Zulu, they can embed their schedule right on their web site using Google's widgets: no php required.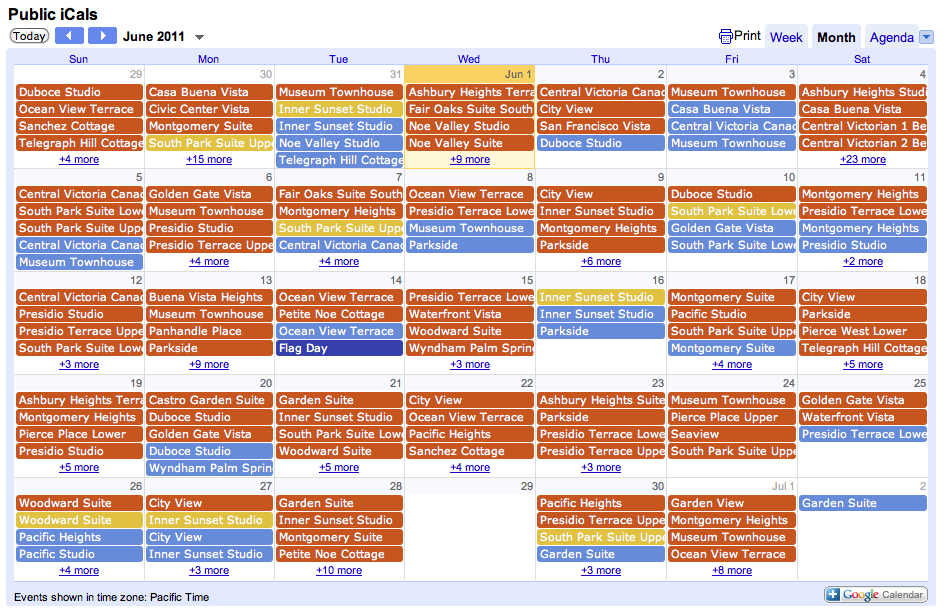 Ken, of Casa Buena, uses this to coordinate the housekeeping schedules and says "We totally under utilize it's
potential however it has completely improved our communications." Glad to hear it Ken.