We've met the first milestone on our roadmap for Zulu, our iCal Server for FileMaker. The new version we're releasing today offers…
SSL support
Read-Only subscriptions from Google Calendar
and a simpler installer-assisted installation.
The new version is a free upgrade to current users; download it here.
This is the first time we've published a product roadmap and it feels good to hit that first milestone. Couldn't have done it without the amazing work of Sam and Jesse Barnum at 360Works; those guys are inspiring.
The Google Calendar integration (screen shot below) is particularly exiting, even though this is only the first part of what we have planned with Google.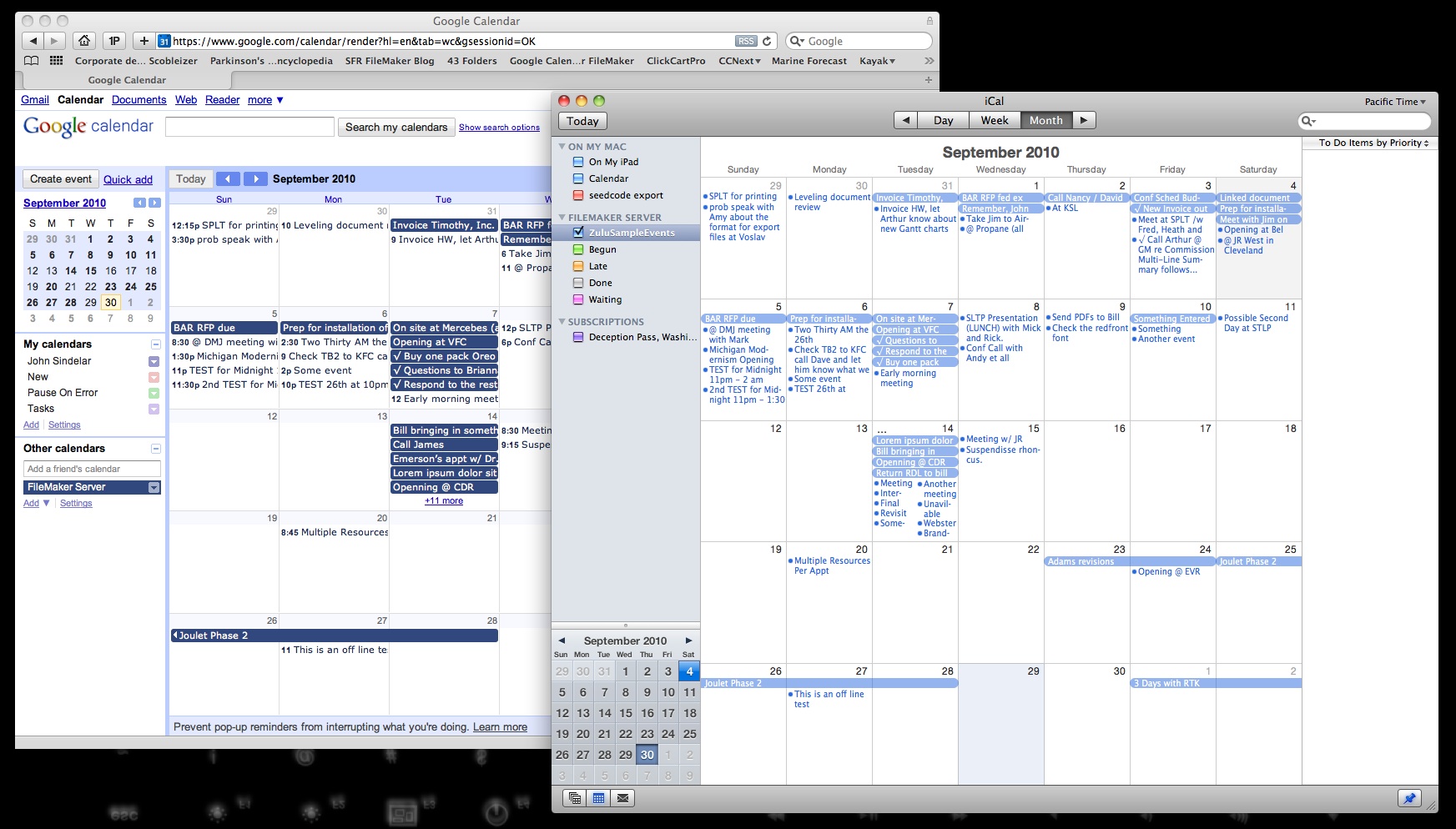 Learn more about Zulu, our  iCal Server for FileMaker.