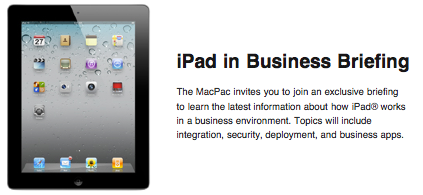 Here are links to all the technologies and FileMaker extensions mentioned in SeedCode's presentations at the recent iPad in Business roadshows in Portland and Seattle. Enjoy!
Linking FileMaker to iCal: Zulu for FileMaker
Automated Email Notifications: instructions – built into SeedCode Complete
Create FileMaker Go records from links in email: demo and instructions
Signature Capture for FileMaker Go: GoSign
Working offline in FileMaker Go (data Push): coming soon- subscribe to learn more.