Brad Cranston of Cranston IT sent us this gorgeous screen shot of his integration of ProMaps into SeedCode Complete. (Love the filters)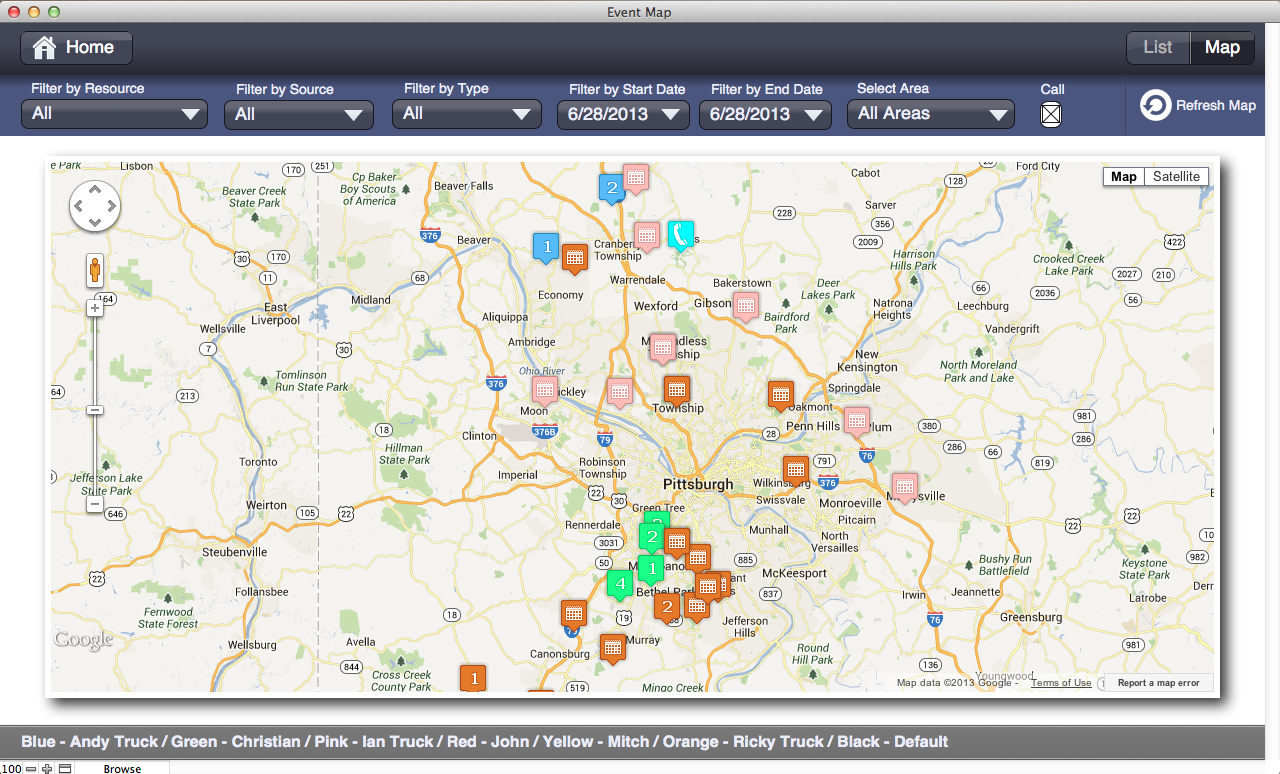 He got the (free) icons from https://mapicons.mapsmarker.com and explains the legend like this:
When showing projects and events at the same time, it can be a little bit confusing because they do overlap to some extent, so you can filter either way.  Also, there are three tables involved here because the phone icon is based off the incoming calls table.  All icons are color-coded by resource.

Incoming calls – A simple 'map' button on the incoming calls layout lets you(almost) instantly see where the call is coming from and who will be near there and when.

Events – If the start and end date are the same, the icons are numbered in order by time.

Projects – A calendar means scheduled; a star means approved.  Projects are not held to the end date, so that you can see future projects that need to be scheduled along with the ones that already are.
Really nice work! Learn more about ProMaps here: ProMaps for FileMaker
[ba-box background="#778899″ border="#708090″ textcolor="#F7F7F7″][jetpack_subscription_form][/ba-box]