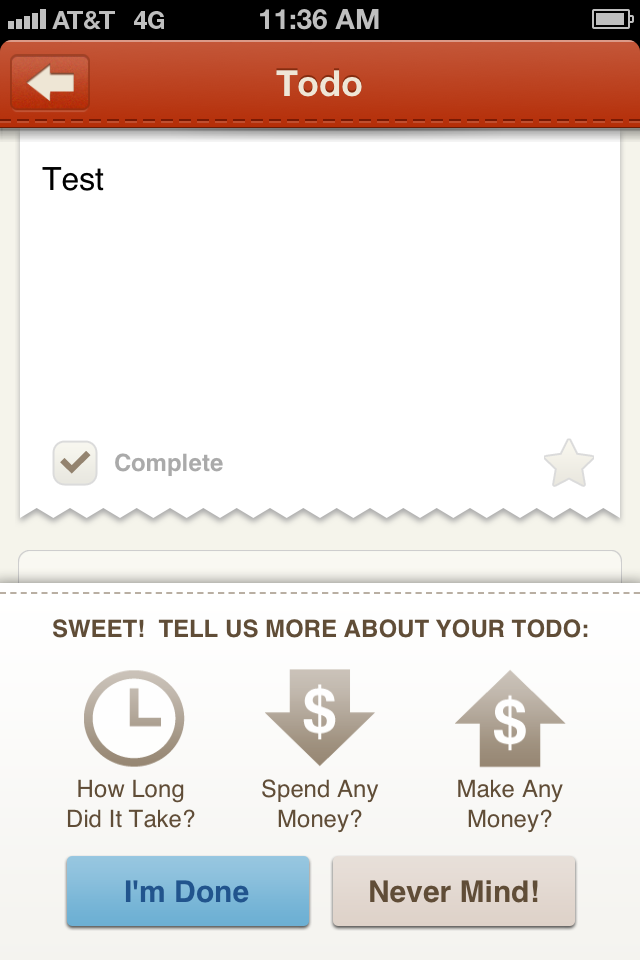 Weave is cool little app that begins by reading the event kit data from your iPhone and showing your calendar events in a rough todo list.
You can't do much with these existing events, but you can make new to-do items. And when you go to mark one as "done", you see the screen at the right.
And you can see how Weave can get you to log your time and track your expenses. Pretty cool. Screenshots of weave on the app store show project income and expenses and the tasks completed by others.
Now you'd think that these income and expense entries would go to Quickbooks online, but you'd be wrong. Weave's data is completely siloed. And you know, that's OK, because that's how you get apps out and see what's working. And pleasantly surprising from a big org.
Connecting the dots for Weave would mean that users who did have an account could do these things (log time and money) to existing items in event kit (items from iCal, Google Calendar, etc.). Then weave really would be a financial layer over iCal.
Not bad.